1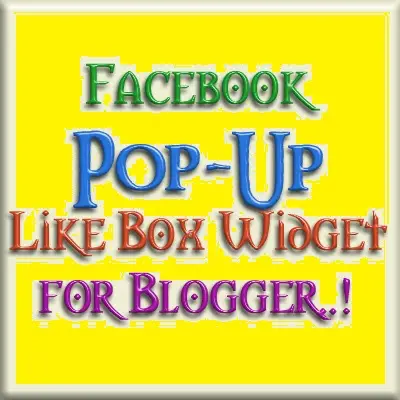 Top 5 Tips To Increase Facebook Fan Page Likes
Hello Friends After very long time Today I'm Going To Post a Very usefull Article For Bloggers and Facebook Page Managers As I have shared many tips and tricks on facebook in my older post, if you are new here then must check, Have you created a Facebook Fan page but couldn't able to increase its likes and reach ? Have you tried searching the whole internet for a trick that can increase your Fan page likes at a blazing speed but couldn't able to find something working?  then do not worry about it, here is best 5 tips for you that you can increase your facebook fan page likes. Well today i want to share some tips that i already used for increasing my facebook fan page likes and  i got 500+ likes in 1 week, and now 20-30% traffic is form facebook as well.
Well, honestly as blogger and as a Facebook App developer, I must tell you that there are a lot many methods available on internet for increasing Facebook page likes, both White Hat and Black Hat methods. The main idea behind creating our brand page at Facebook is to bring targeted traffic to our blog or website.
Now a days almost every one prefer to have a fan page for not only to interact with their fans but to bring more audience to their blog. So today we will going to share How You can Increase your Blog or Website Traffic with your Facebook Brand Page. In My Todays Article all tips are different and will 100% work for you, but you need to follow it with care, you thought i will tell you to post fresh content, share images instead of text, Run contests or use Facebook Adverts? then you are wrong . I have another 5 tips instead of that all things.. so what for waiting? Let's See
Add jQuery Pop-up Facebook Like Box To Blogger
Its very easy to socially force your visitors to like your Facebook Fan Page.Actually this widget has a unique feature i.e it loads very fast, New jQuery Popup Facebook Like Box is a new Blogger Widget which can help you to increase your Fan page Likes.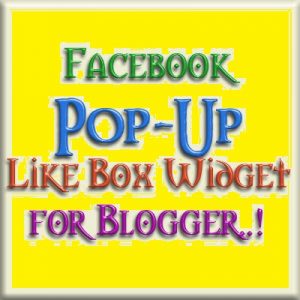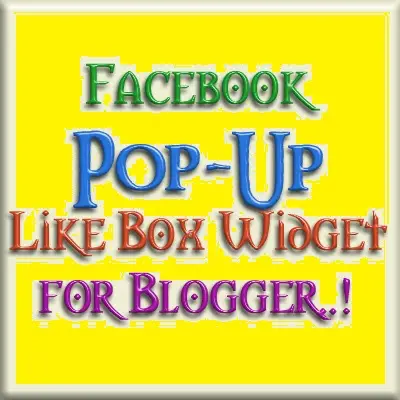 The most beautiful thing in this widget is that you can customize it According to your blog for and you can change the Text "Like us On FB" and even the text "cancel".Once You added this Widget to Blogger,it will popup when someone land to your Blog and it will Provide a cool look to the reader/visitor of Blog to socially force him for liking your Fan Page
Invite Your Friends To Like Your Page
If you've recently created a Facebook page for your blog or business, you're on the right track to grow your audience and get more website traffic from your social media activity.By choosing Invite Friends from the Build Audience menu of your Facebook Page, you can select the friends you want and Facebook will send them an invitation to Like your Page. To get a good start on the amount of people who "like" your Facebook page, you should ask your family, peers and your friends to "Like" your Facebook Page. Your friends support you, they are your advocates and your cheerleaders, and most of them won't mind sharing Facebook love with you. After all, you're starting a new endeavor, and hopefully your personal network will be supportive and willing to help.
Insert a Fan Page Like Box in Your Blog
A Facebook "Like Box" on your web site is a good way to increase the number of people who "like" your Facebook Fan page. When we add a Facebook box into our site our fan follow easily our site through Facebook and easily get all update via Facebook.
The best way to get fast likes is to insert Facebook Page like Box in your blog or website. This will increase your likes a lot.
Invite Your Friends To Like Your Page
Ask fans to post a link
Ask all of your current fans to post a link to the fan page on their personal profile. As long as you don't ask this often, I've found that people love to help out. Leverage the power of your existing audience and get results!
Connect with Other Page Managers
Don't underestimate the value of cross promotion.
Even one cross-promotion a week will help you get a stream of new "likes" with no investment on your part required besides the time it takes to suggest the opportunity to your cross promotion partner. Yes, i also tried it, my one of friend have facebook page with 1 lac+ Indian fans/Likes, i just told him to share my page on their page, then i got many likes for my Facebook Page.
So, this is last and best 5th tip, Now you Can do promote our page on Your Wall and Like It if You Don't Mind .