1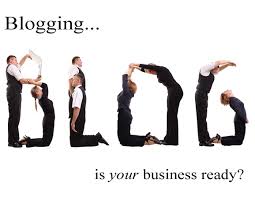 The Advantages of Blogging for Small Businesses
The Advantages of Blogging for Small Businesses: Blogging is perhaps one of the cheapest, easiest and most effective marketing tools available for small businesses. They reap many benefits, especially in terms of search engine optimization (SEO), hence helping businesses increase their rankings. But, that's not all. Blogging also plays an important role in developing customer-business relationship. In fact, 36% of US adults think more positively about companies that blog and 77% of all adults research online before purchasing a product or service. To understand more, let's take a look at a few benefits of blogging for small businesses.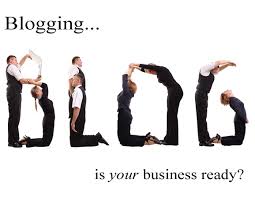 Develops Relationships with Customers
Marketing is all about getting people to know about your business. Therefore, why sit around all day in your office, when you can share all your wonderful and creative ideas with your potential and existing customers? Blogging is a great way to reach large numbers of people and develop relationship and trust with potential customers. This is mainly because it allows you to connect to your site visitors. Therefore, by posting quality blogs about your industry, your business, and customers, you will gain a boost in web traffic, thus increasing the chance of conversions.
Positions You as an Expert in the Field
Blogging gives you the opportunity to show the world how much you know about your industry and business. It is a way to tell potential customers that you understand them; you can fulfill their needs, and solve their problems. Therefore, by sharing facts, tips, and advice and telling stories you aren't only developing strong relationships, but you are also demonstrating that you are an authority in your field. And, this proves incredibly useful in boosting web traffic, thus enhancing your overall sales.
Boosts Search Engine Optimization
Google and other search engines love fresh content, the same way we do as humans. We don't want to read outdated content and neither search engines. Therefore, every time you post fresh content, it's like Google's site-crawling robots get hyped up on Red Bull jumping up and down cheering, "New content, New Content!" Saying so, what better way to provide frequent content than with blogs? The more you post, the more authoritative your site becomes, thus boosting your visibility on search engine result pages (SERPS).
Connects People to Your Brand
There is no better way to get people engaged to your site than by writing thoughtful and provocative blogs. You can even use your blogs as a research process to learn more about your potential customers. Provide sharing options to viewers, ask questions, and invite people to comment and offer their views and opinions on the subjects. This way more people will connect to your brand, thus helping businesses learn what's missing in their industry. Even if customers don't post comments, they have clicked on a link somewhere which means you have already engaged them.
Feedback – Both Bad and Good
Last, but not the least, blogging provides businesses the opportunity to gain valuable feedback regarding their products and services. Therefore, the feedback obtained helps businesses focus on ways to improve their business and remove potential faults that lead to loss of viewers. This will automatically takes your business graph up.