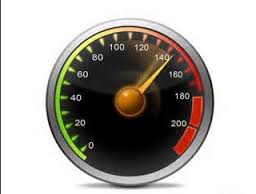 6 Ways to Speed up Your PC
If you have had your PC for a long time, you will realize that it is not as fast as it was once. You might be wondering whether you have done something wrong that cause damage to the PC. Frankly speaking, a little change will affect your PC's performance, and many sorts of different changes cannot be avoided while using computer. Don't worry! Any questions have method to solve. Before you decide to buy a new PC, here are 6 ways to get you computer up to speed.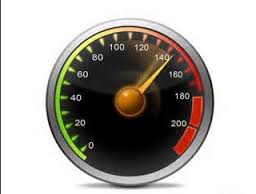 1 Defrag Your Hard Drive
In the normal course of using a computer files and folders become fragmented on the hard drive(s). This simply means that files are not located intact in contiguous space but are spread out in bits in different areas of the hard disk. Retrieval and even saving files takes longer and in extreme cases can lead to errors. To improve performance, one should defragment drives as part of routine computer maintenance. Depending on the size of your hard disk it could take a long time to run the utility. I suggest you do this before you go to bed to let it run overnight.
2 Uninstall Programs That You No Longer Use
By uninstalling programs that you no longer use, you will free up great amount of hard disk space enabling your computer to run faster. Most programs come with their own uninstall utility. Alternatively, you can un-install any programs by visiting your "Control Panel" and select "Add & Remove Programs." Then browse through which programs you no longer use from the list and choose "un-install".
3 Clear Your Internet Cache
The purpose of internet cache is to enhance your browsing speeds. With this cache, your browser will no longer have to download each visit, because they are already on the hard disk. These cached files therefore accelerate navigation (especially if you visit several times the same page). However, storage of cached files take up space on your disk. Sometimes it could contain harmful virus. Thus, you should clear your internet cache.
4 Shut down unnecessary programs
5 Reformat and Reinstall Your Operating System
This would be the last resort, but it is also my favorite way to speed up your computer. Yes, it can be very time consuming. First you would need to back up all of your data on an external drive or it could be on the same hard disk if it was partitioned into 2 separate drives. Just don't copy it onto your C:\ drive as usually it's the drive that contains your operating system and it will be wiped out when you reinstall the OS.
6 Run a Registry Cleaner
With time growing, your Windows registry will be filled with junk and invalid keys as well as remnant of programs you may be have uninstalled. These things cause your PC to start up slowly and could be the main reason of your computer's poor performance.
A good registry cleaner will repair your Window registry by precisely removing those junk files, invalid keys and remnant of programs. What's more, a good registry can perfectly complete all the tasks above, such as defrag your hard drive, uninstall programs that you no longer use, clear your internet cache and so on.
If you have done the previous 5 steps and till not see a boost in your PC's performance then the last step will definitely make you see the light. It is time for you to find an appropriate registry cleaner to ensure your PC stability. Click here to get an easy fix and a free scan for your computer with the best registry cleaner software on market today.